Dr. Jonas Gross
Ph.D. in Economics from the University of Bayreuth (Germany) on digital currencies and monetary policy:
Dr. Jonas Gross helps through education programs, his podcast "Bitcoin, Fiat & Rock'n'Roll", and lectures/workshops to educate about the transformative power, implications, opportunities, and risks of digital currencies, such as cryptocurrencies, stablecoins, and central bank digital currencies (CBDCs).
He is a renowned international keynote speaker and regularly participates in global flagship events. Among other things, Dr. Jonas Gross co-founded the Digital Euro Association (DEA), a think tank focused on digital currencies.
Consulting for businesses
I'd be happy to help you understand the impact of digital currencies on your business. In an era of change, where digital currencies and blockchain technology are revolutionizing the financial world, I offer tailored consulting to adapt to these innovations.
Keynote Speaker & Workshops
As a renowned keynote speaker, I specialize in inspiring talks on topics related to digital currencies. With in-depth expertise from years of experience and a passionate enthusiasm for blockchain technology and digital currencies, I stand for unique and enriching presentations.
Lecture "Digital Euro"
Annual Conference of the German Association for Cash Registers and Settlement Systems.
Lecture "Digital Central Bank Currencies: Current Developments" and "The Bitcoin Lightning Network in Industry"
BTC23 Konferenz

Innsbruck
Panel Discussion: "CBDC and Digital Currencies"
AFME's 2023 Operations & Post Trade Innovation Conference (OPTIC)

Brüssel
Crypto Investor Days Munich – The Digital Euro
The Crypto Investor Day in Munich is a key event for those interested in the burgeoning world of cryptocurrencies and blockchain technology. The event provides a platform for networking, knowledge sharing, and collaboration between different participants from the industry.
Some of the main topics discussed at the Crypto Investor Day include:
Market trends and forecasts: Experts share their insights on the future of cryptocurrencies, the evolution of blockchain technology, and its potential impacts on various industries. Investment opportunities:
Representatives from crypto funds and venture capital funds present their current projects and investment strategies. They also discuss how to invest in crypto assets and blockchain projects and the associated risks and opportunities. Regulation and Compliance:
Speakers elaborate on the current legal frameworks for crypto assets and blockchain technologies in various countries and how they influence the investment environment. Technological developments:
Blockchain experts introduce the latest advances and use cases of blockchain technologies, such as Decentralized Finance (DeFi), Non-Fungible Tokens (NFTs), and the introduction of Central Bank Digital Currencies (CBDCs). Risk management:
Experts share their experiences and best practices in dealing with the risks associated with crypto investments, such as market volatility, security concerns, and fraud. Sustainability and social impacts: Participants discuss the role of the crypto and blockchain industry in the context of Environmental, Social, and Governance (ESG) criteria and how they can contribute to achieving global sustainability goals.
The Crypto Investor Day in Munich offers an excellent opportunity to get informed about the latest developments in the crypto and blockchain industry and establish valuable connections.
It is a must for professional and semi-professional investors looking to expand their knowledge and invest in this promising technology.
Digital Assets Academy – Introduction to the digital Euro
The digital Euro is an exciting and innovative project being developed by the European Central Bank (ECB). This concept of a Central Bank Digital Currency (CBDC) has the potential to fundamentally change banking and finance by providing citizens and businesses in the Eurozone with a simpler and more efficient way to store, transfer, and spend money.
For those interested in the future of money, the Digital Assets Academy offers a great introductory course on the topic. This course covers the basics of CBDCs, providing participants with a solid understanding of this new type of currency. It also explains how the digital Euro could function and the challenges and opportunities associated with it.
A significant aspect of the course is exploring the potential impacts of the digital Euro on the financial system. Participants are informed about how the introduction of this new currency could influence banking, payment providers, and monetary policy. Moreover, the course delves into the issues of data privacy and security related to CBDCs, discussing the risks and solutions to cyberattacks and other threats.
The course also provides an overview of global CBDC initiatives, like the digital Yuan in China and the digital Dollar in the USA. Participants will gain insights into the various use cases and capabilities of the digital Euro, such as improving cross-border payments and integration into the world of decentralized finance (DeFi).
Overall, this introductory course on the digital Euro is a fantastic opportunity for anyone wanting to learn more about digital currencies and innovations in finance. Through the course, participants will be empowered to make informed decisions about the role of CBDCs in the future financial landscape.
Dr. Jonas Gross is the Chairman of the Digital Euro Association (DEA) and Chief Operating Officer at etonec.
He holds a doctorate in economics from the University of Bayreuth (Germany) and is recognized as an internationally renowned keynote speaker.
His primary areas of interest are central bank digital currencies, stablecoins, cryptocurrencies, blockchain technology, and monetary policy.
Furthermore, Jonas is the co-host of the German podcast "Bitcoin, Fiat, & Rock'n' Roll" and an external
lecturer at the Frankfurt School of Finance and Management and a member of the expert panel of the European Blockchain Observatory and Forum.
His exceptional insights inspire a deep dive into the potential of innovative technologies and understanding the implications of innovations around digital money.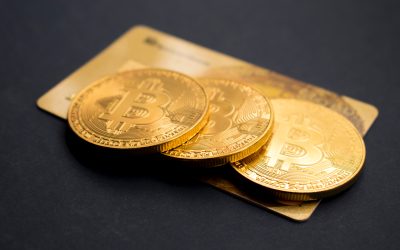 How does the market for cross-border payments look like today and which role plays Bitcoin in this context? A recent in-depth report by River examines the cross-border payments industry and Bitcoin adoption in the context of cross-border payments. Key insights on...
Dieses Papier analysiert die Geldpolitik der Europäischen Zentralbank (EZB) sowohl vor als auch nach dem Ausbruch der globalen Finanzkrise im Jahr 2008. In der Literatur wählen Forscher in der Regel ein Taylor-Regel-basiertes Modell, um die Geldpolitik der...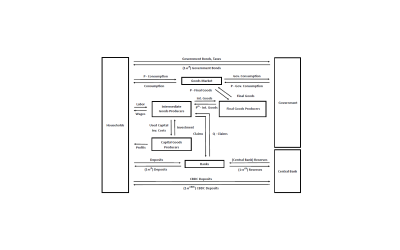 Wir entwickeln ein dynamisches stochastisches Allgemeines-Gleichgewichtsmodell (DSGE-Modell), um die Auswirkungen von digitalen Zentralbankwährungen (CBDCs) auf den Finanzsektor zu untersuchen. Unser Fokus liegt auf den Effekten von zins- und nicht zinstragenden CBDCs...
Die meisten Zentralbanken in fortgeschrittenen Volkswirtschaften erwägen die Einführung von digitalen Zentralbankwährungen (CBDCs) Eine entscheidende Design-Dimension einer CBDC ist das Maß an Transaktionsprivatsphäre. Bestehende Lösungen sind entweder anfällig für...

Bitcoin, Fiat & Rock´n´Roll
The podcast "Bitcoin, Fiat & Rock'n'Roll" offers a unique insight into the world of finance at the intersection of the traditional and future financial systems. The focus is on the exciting developments of the crypto and token economy.

Digital Euro Association
The Digital Euro Association (DEA) is a coalition of organizations and individuals focused on the topics of digital central bank currencies and stablecoins, with an emphasis on Europe. The DEA aims to heighten awareness of the digital Euro and contribute to shaping the framework and standards

Frankfurt School
The Frankfurt School of Finance & Management is a leading private business school in Germany and ranks among the top 50 worldwide for Banking and Finance.
Jonas is a lecturer in the master's program "Blockchain and Digital Assets" focusing on cryptocurrencies and central bank digital currencies
The CBDC Tracker
The CBDC-Tracker at www.cbdctracker.org is a website that provides information on ongoing CBDC projects. The tracker monitors and regularly updates data on various countries and their progress in researching, developing, or implementing CBDCs.